Tennis team aces international recruitment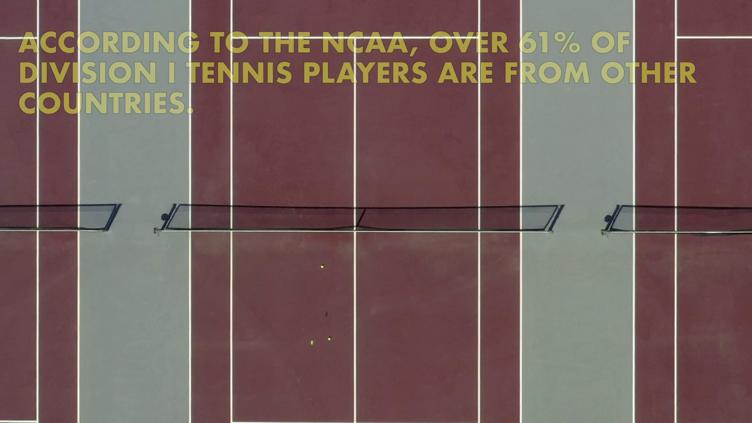 Watch again
Under the sweltering heat on Sept. 3, sounds of rackets, squeaky shoes and enthusiastic cheers echoed off the fence at the University of Montana tennis courts. Men's captain Max Korkh, a senior from Vancouver, led the team through its unofficial practice.
"It's so cool to have a multicultural team," Korkh said. "You get to learn a bunch of different world cultures."
A 2018 NCAA national survey found that 11% of Division I athletes are from other countries, and over 61% of tennis players nationwide are international students. UM is no exception. According to Korkh, there are plenty of foreign student-athletes on the UM tennis team. In fact, 12 of the 18 players on the men's and women's teams are international players.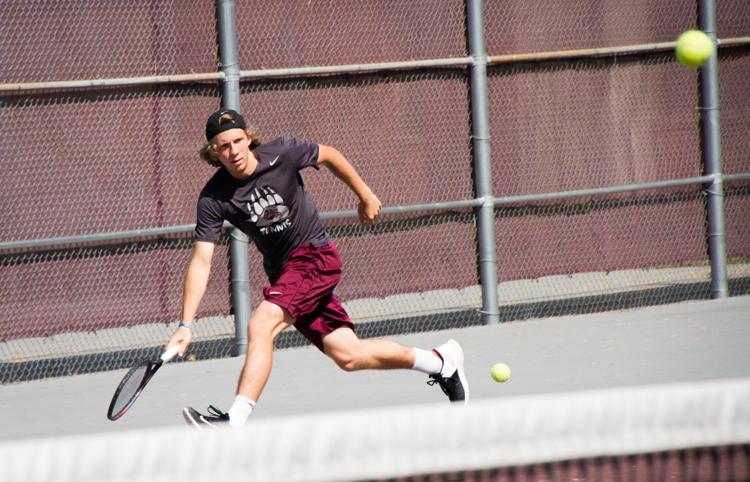 Sophmore Milo Benn prepares to return a ball during a drill.
Claire Shinner / Montana Kaimin
How did all these talented athletes from around the world end up in the small town of Missoula? Korkh was quick to say that for him, the current men's head coach, Jason Brown, was the deciding factor.
When Korkh initially came to Missoula, Brown was very welcoming to him, he said. Between this and Missoula's atmosphere, Korkh realized Montana was the place for him.
"I end up learning a lot culturally," Brown noted. "I like the fact that we have a real international flavor to our squad."
Claudia Reguant emphasized that the biggest difference between her home in Barcelona and Missoula is the colder weather during winter. For sophomore Reguant, coming from Spain was difficult because of the culture and language barriers, she said. In spite of this, Reguant said the move was worth it. "It is beautiful here and the people are awesome."