financial content financialcontent.com stock quote stock quotes stock charts
By: Cherokee Global Brands via GlobeNewswire News Releases
November 29, 2016 at 08:45 AM EST
Cherokee Inc. Announces Entry into Hi-Tec Acquisition Documents and Pricing of Public Offering of Common Stock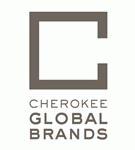 SHERMAN OAKS, Calif., Nov. 29, 2016 (GLOBE NEWSWIRE) --
Entry Into Hi-Tec Acquisition Documents
Cherokee Inc. ("Cherokee" or the "Company") (NASDAQ:CHKE), a global marketer and manager of a portfolio of fashion and lifestyle brands, today announced that it has entered into a definitive agreement to acquire all issued and outstanding share capital of Hi-Tec Sports International Holdings B.V. ("Hi-Tec"), a global footwear company, for an aggregate cash purchase price of approximately $95.8 million on a cash-free debt-free basis, based on normalized working capital (the "Hi-Tec Acquisition"). Subject to post-closing adjustments, and after giving effect to the asset sales and the other transactions described below, we expect that the purchase price for the Hi-Tec intellectual property assets to be retained by us will be approximately $62.0 million.
The Company has entered into definitive agreements to sell certain assets related to Hi-Tec's wholesale operations to new operating partners, the proceeds of which will be used to fund a portion of the Hi-Tec Acquisition. Prior to or in connection with the closing of the Hi-Tec Acquisition, the new operating partner licensees have entered or will enter into license agreements with Cherokee, pursuant to which each operating partner will pay the Company royalties for the future use of certain Hi-Tec intellectual property. To fund a portion of the purchase price, the Company also entered into a commitment letter for a new $50 million credit facility with Cerberus Business Finance, LLC and a commitment letter for a $5 million receivables funding loan to be provided by Mr. Jess Ravich, Chairman of the Company's Board of Directors.
Pricing of Public Offering of Common Stock
The Company also today announced that it has priced an underwritten public offering of 3,685,000 shares of its common stock at a public offering price of $9.50 per share for total gross proceeds of approximately $35 million. Additionally, the Company has granted the underwriters a 45-day option to purchase up to an additional 552,750 shares to cover over-allotments, if any. The offering is expected to close on or about December 2, 2016, subject to customary closing conditions.
The Company expects to use the net proceeds from the offering to fund a portion of the Hi-Tec Acquisition. To the extent that the net proceeds are not applied to the Hi-Tec Acquisition, the Company intends to use such proceeds for general corporate purposes.
Roth Capital Partners is the sole manager for the offering.
A registration statement relating to shares of the common stock of Cherokee has been declared effective by the Securities and Exchange Commission (SEC) on July 2, 2015. A copy of the final prospectus for the offering will be filed with the SEC and when filed, will be available on the SEC's website located at and may also be obtained from Roth Capital Partners, LLC, 888 San Clemente Drive, Suite 400, Newport Beach, California 92660, by telephone at (949) 720-7227, or by email at rothecm@roth.com.
This press release shall not constitute an offer to sell, or the solicitation of an offer to buy, nor may there be any sale of these securities in any state or jurisdiction in which such an offer, solicitation or sale would be unlawful prior to registration or qualification under the securities laws of any such state or jurisdiction.
About Cherokee Inc.
Cherokee is a global brand marketing platform that manages a growing portfolio of fashion and lifestyle brands including Cherokee®, Carole Little®, Tony Hawk® Signature Apparel and Hawk Brands®, Liz Lange®, Everyday California®, Sideout®, and Flip Flop Shops®, a leading franchise retail chain, across multiple consumer product categories and retail tiers around the world. The Company currently maintains license and franchise agreements with leading retailers and manufacturers that span over 50 countries in 9,000 retail locations. Its retail, franchise and e-commerce platform partnerships include: Target Stores (U.S.), Kohl's (U.S.), Sears Canada (Canada), Walmart (Canada), Argos & Sports Direct (UK and Ireland), Flip Flop Shops® (US, Canada, Caribbean, Middle East and South Africa), RT-Mart (Peoples Republic of China), Pick 'n Pay (South Africa), Falabella (Chile, Peru and Colombia), Arvind Mills (India), Shufersal LTD. (Israel), Comercial Mexicana (Mexico), Nishimatsuya (Japan), Landmark Group's Max Stores (certain Middle East and North Africa countries), Reliance Trends Stores (India), Ahold (Czech Republic) and the TJX Companies (U.S., Canada and Europe).